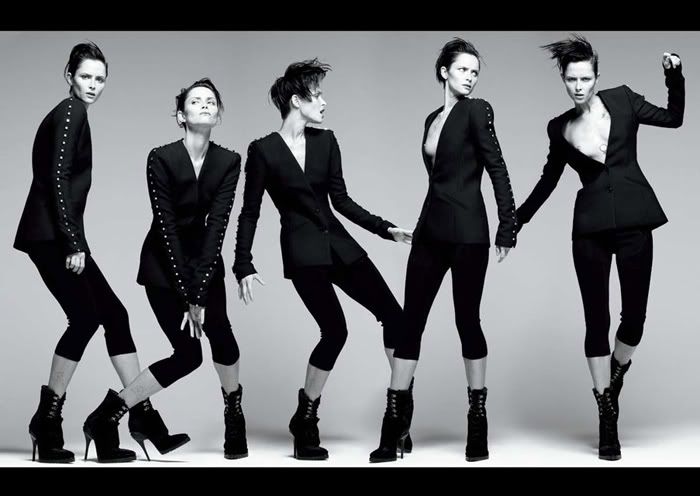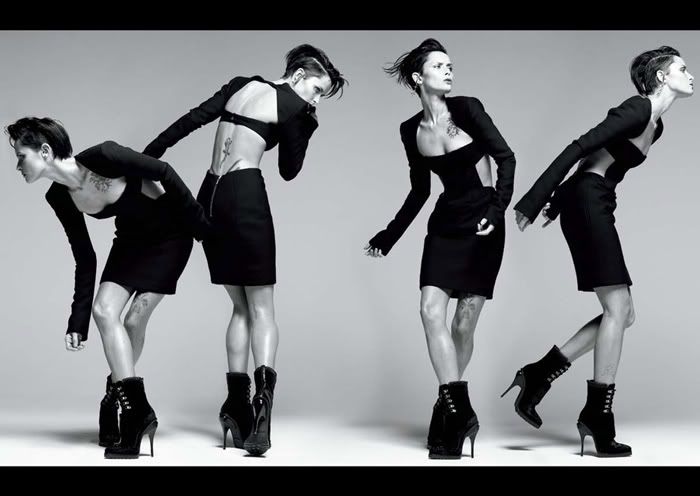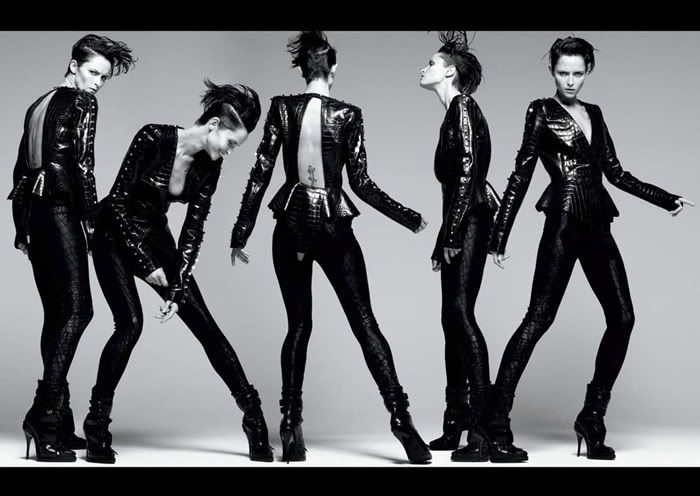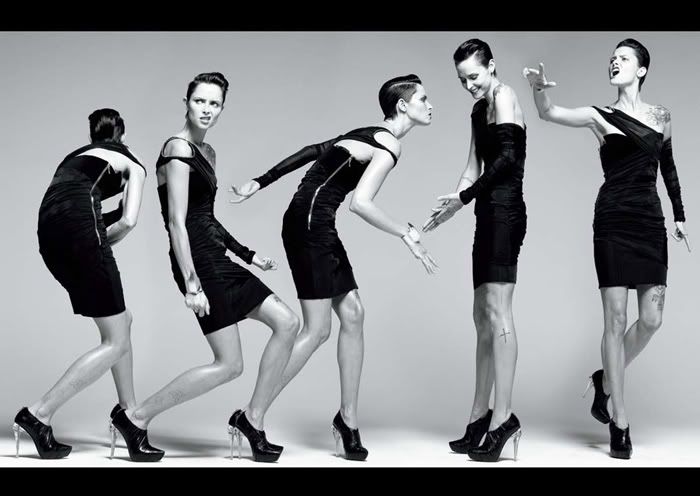 Tasha Tilberg in Alexander Wang F/W 0910 lookbook
Well this is not technically an ad campaing but i like so much it's really simple , black & white , little bit edgy and the model it's just perfect for the work i think she embraces the spirit of this collection.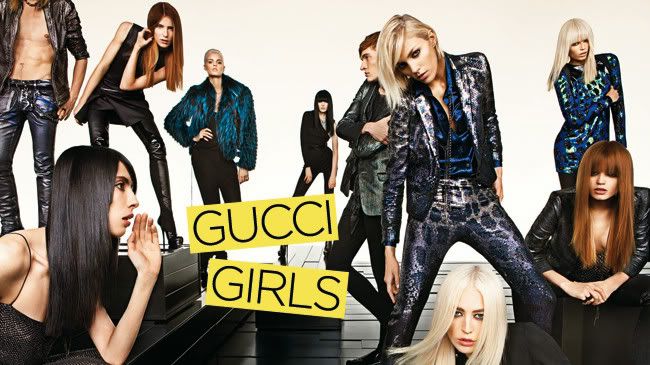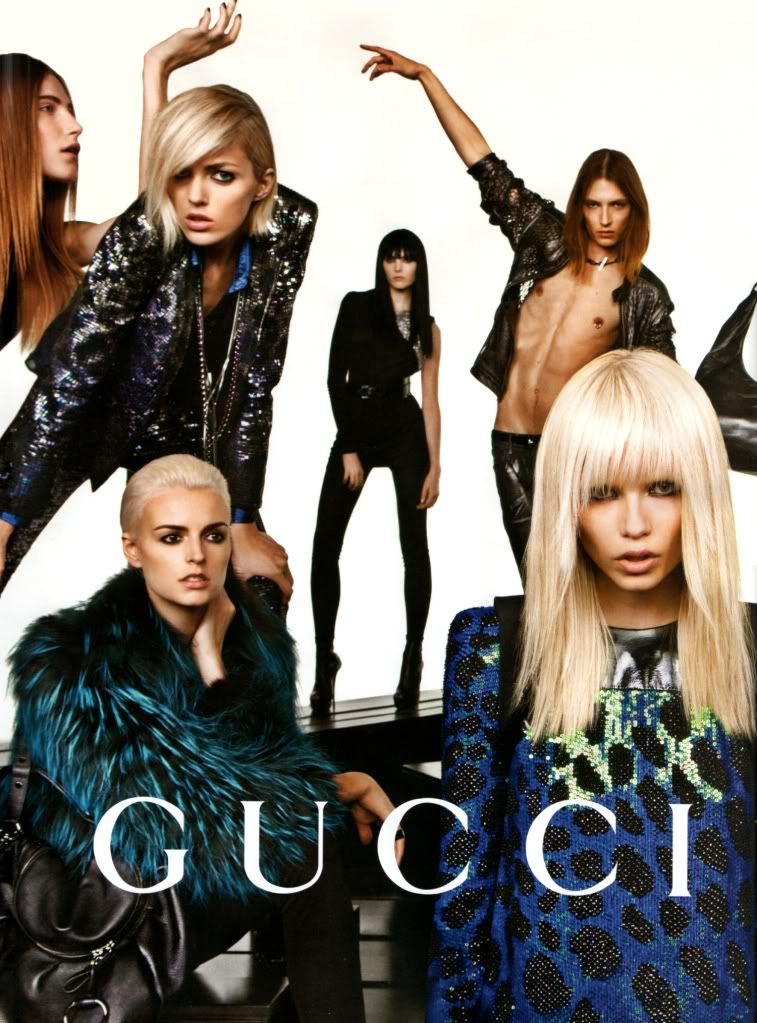 Gucci
I always like Gucci ads every season and this season it seems that they are really into the rocker girl/sequins look always with the permission of Balmain of course.Plus we got all this beauties Anja Rubik ,Dree Hemingway ,Jaquetta Weller , Abbey Lee ,Natasha Poly and Rachel Zimmerman all featured in the same page.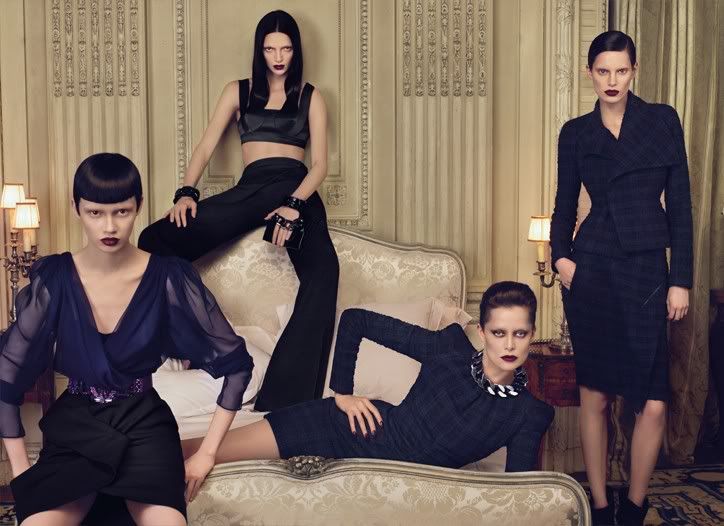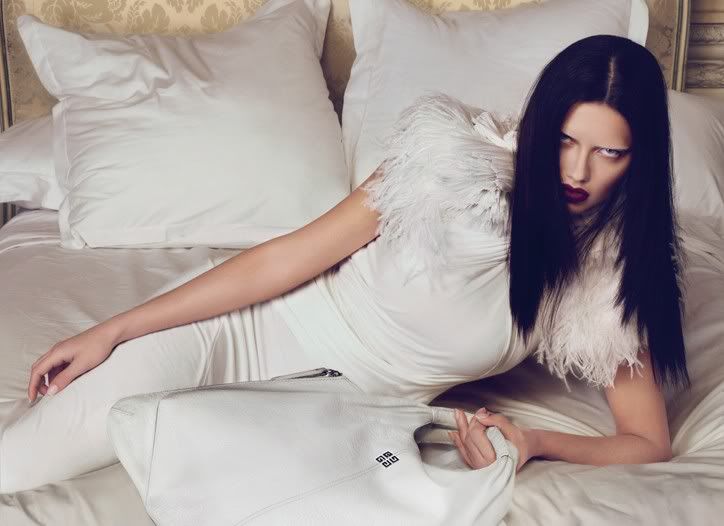 Givenchy
This is a big one ,i really really like the stethic and Adriana Lima is almost unrecognizable with her eyebrows bleached wich seems to be a trend.This is definetly what a group of vampires would wear if they had a meeting in the middle of the night in some ramdon hotel room in Paris.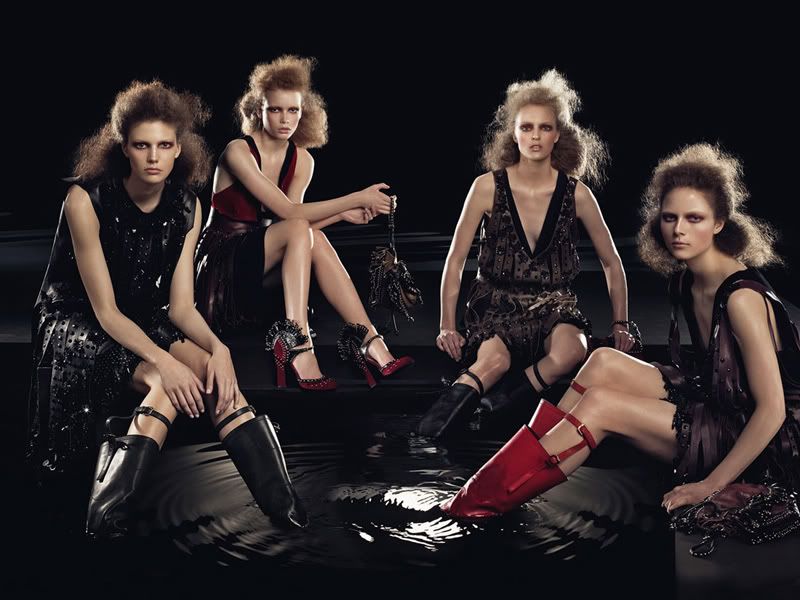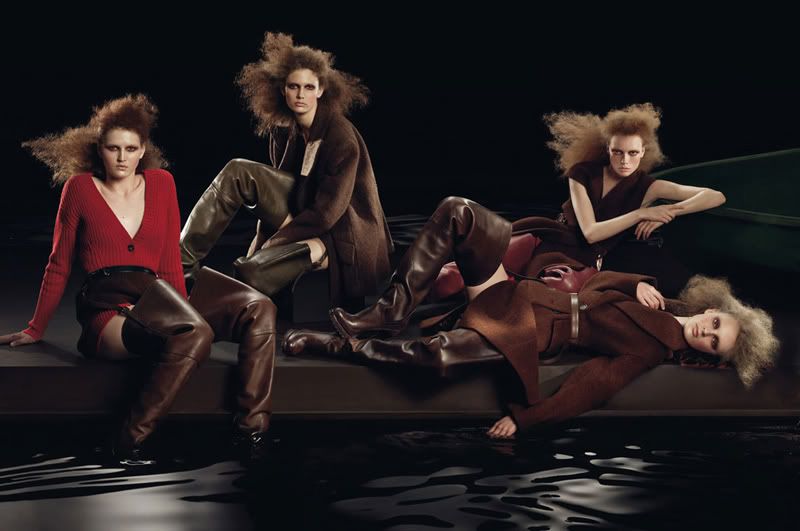 Prada
Well what can i say?It's Prada you gotta love it .It's so intelligent and political i don't know why their ads always make think about politics.The messy but controlled hair is great and also the eye make up.I really like the concept of the warrior woman in the dresses and the reinvention of the classic coat and cardigan and the boots....i could talk for hours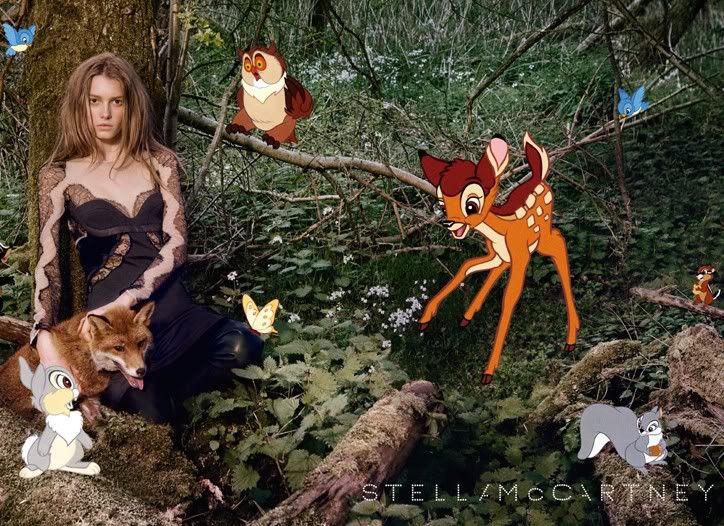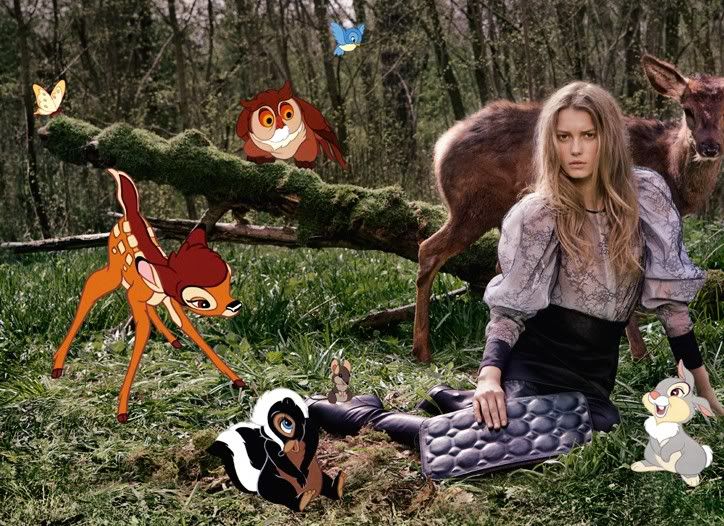 Stella Mcartney
This is just too sweet and original to not like it.I really don't get what the collection has to do with the forest but again it's sooo sweet.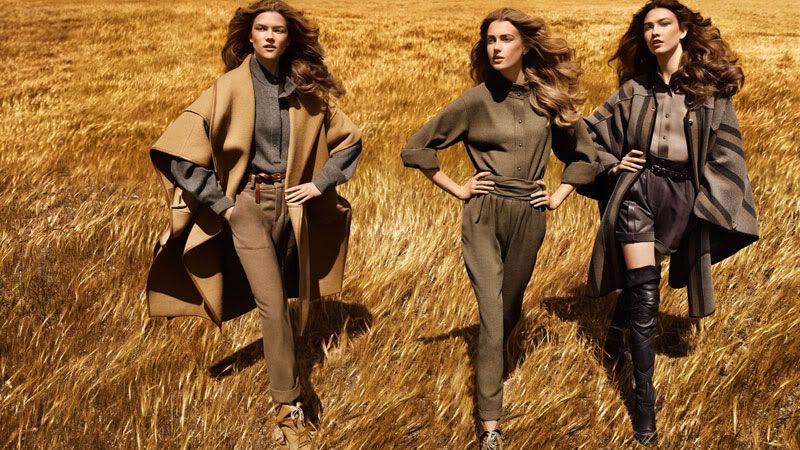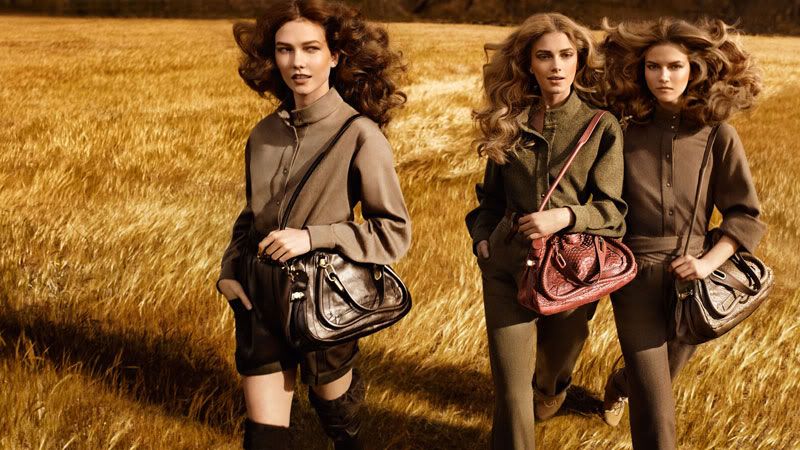 Chloe
Why Chloe models ad are always running?I love it don't get me wrong the composition colors , the clothes and accsesories of course are so elegant. But is it just me or does this one like some kind of champu with wheat ad i mean look at he hair.
Mila Jovovich for Isabel Marant
Change is always good i think , in this case of model but the color and composition of the ad it's pretty much the same of the last season anyway is nice i think it's part of the whole Emmanuelle Alt plans for the brand.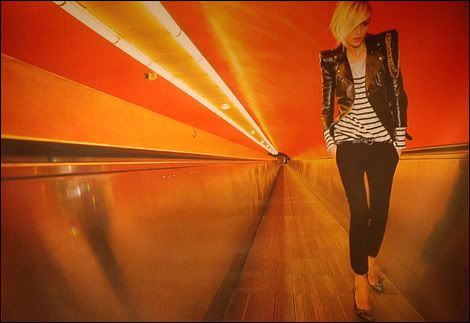 Anja Rubik for Balmain
Mmmm don't really know what to say about this , the light is weird the clothes don't really show how gorgeous they are in reality like that sequin navy tee but again it must be Emmanuelle Alt plans.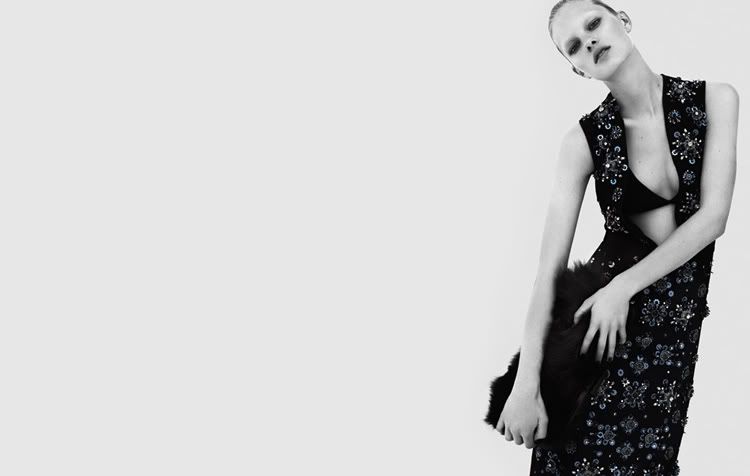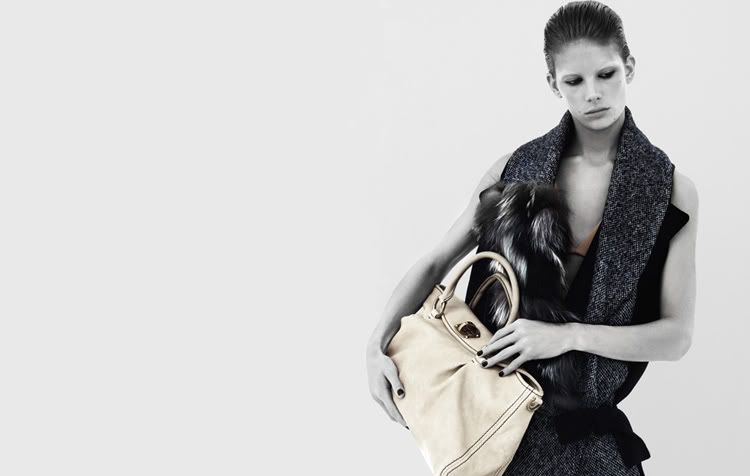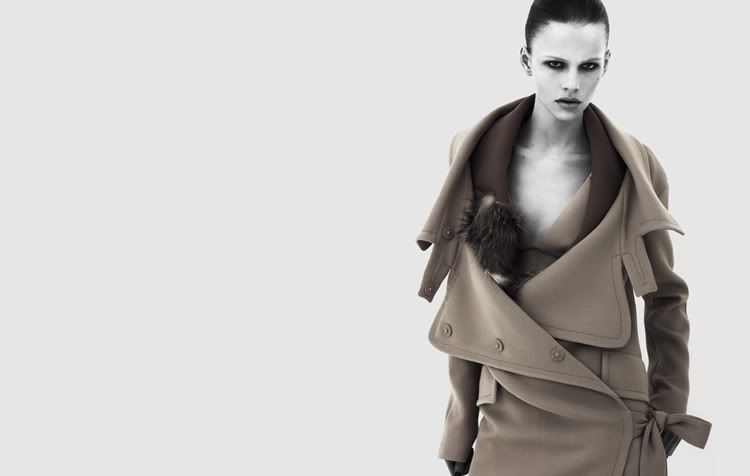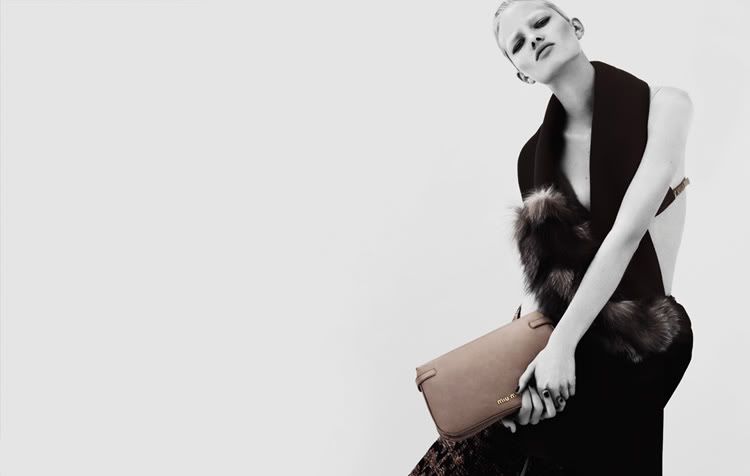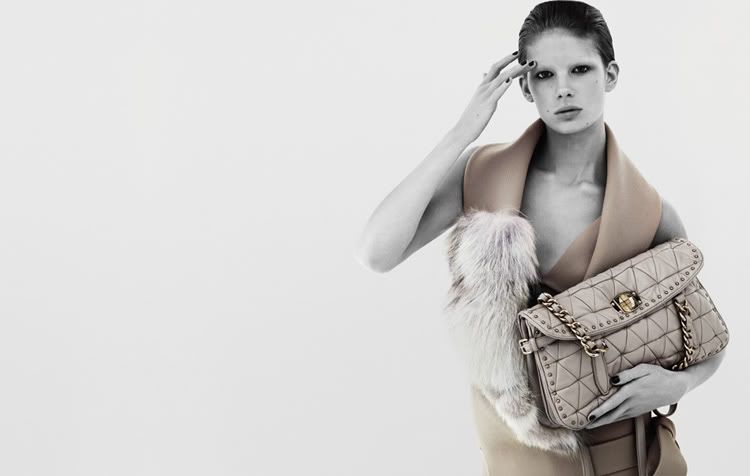 Miu Miu
This is for sure one of my favourite ads for the next season.The models are perfect so clean and structured.Love the combinations of colors ,that pale grey skin in contrast with the color of the clothes and the hanbangs makes it a really beautiful .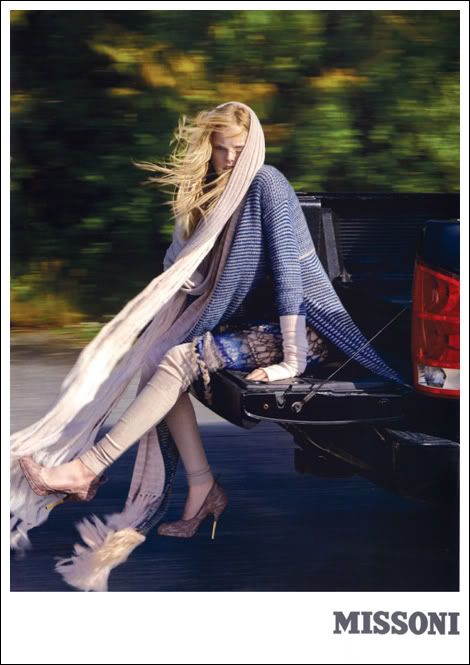 Missoni
Kind of a homeless look really cool.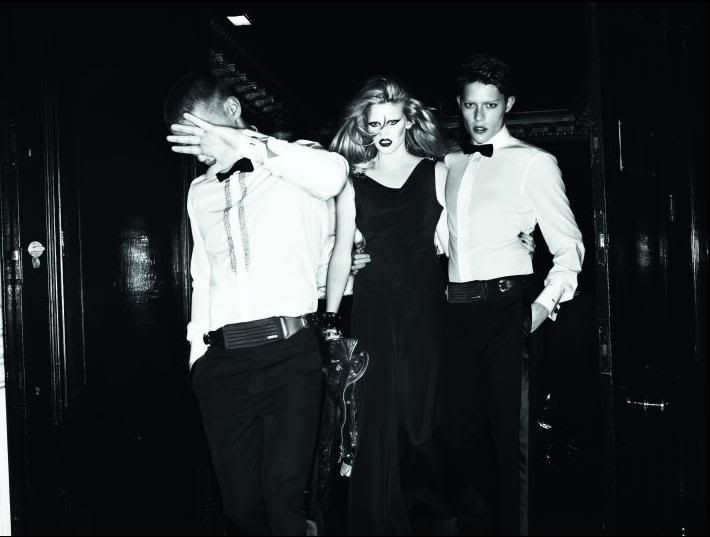 Dsquared
I'm not sure if this campaing is one of my favourites or if it's just that Lara Stone hypnotized me.Compared to other years i think still having the same sexual componet but in a different way.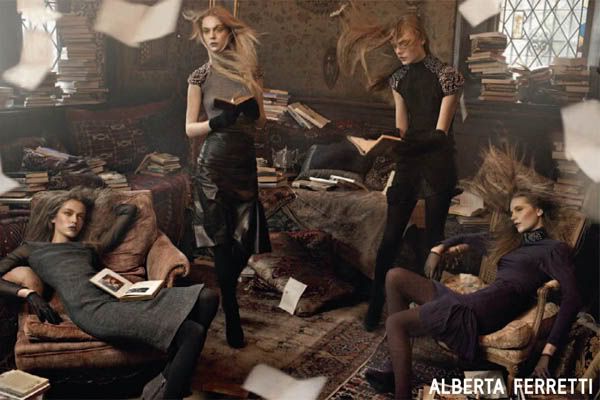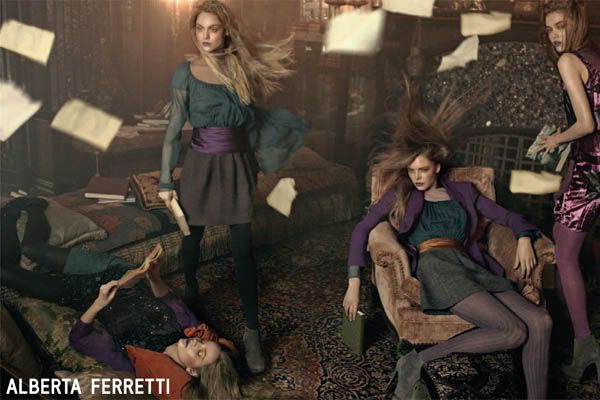 Alberta Ferretti
Now these are very artistic and it kinds of leave you feeling a little bit melancholy.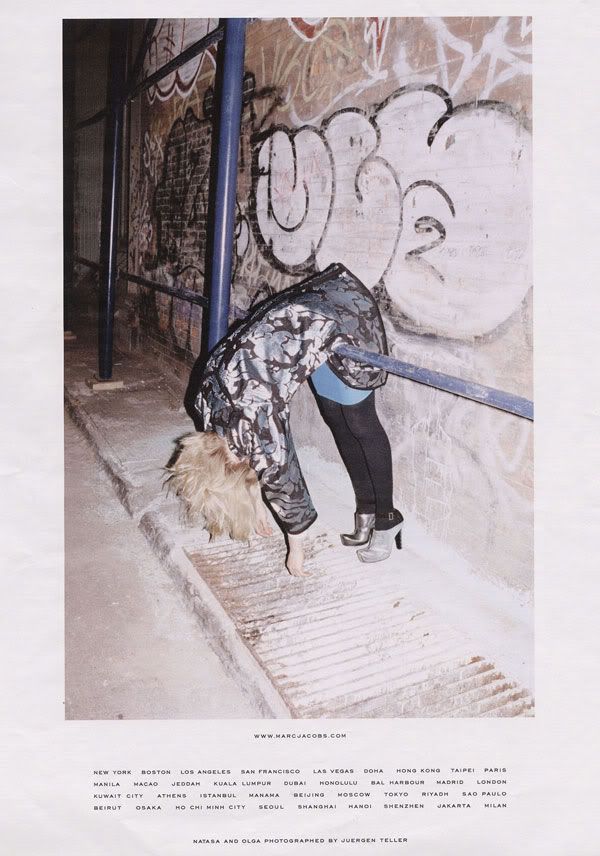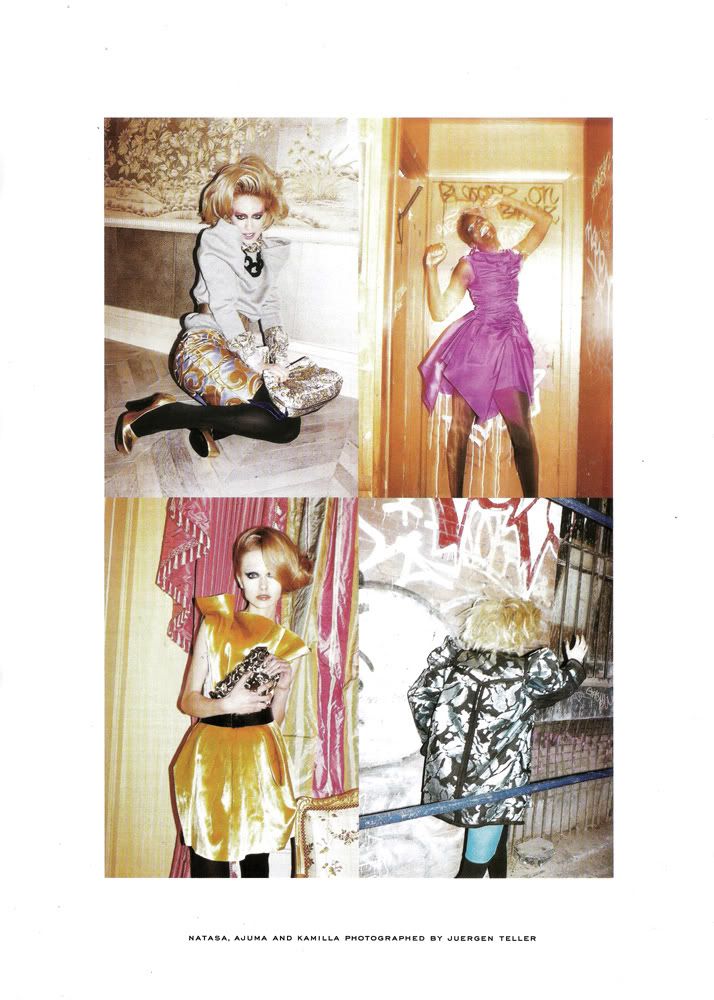 Marc Jacobs
Of course he's always so original and eclectic .I've alredy loved this collection and i really prefer to see Marc using models for the campaings instead of celebs.
Jil Sander
This is just brilliant i love the black background i think it makes Natasha Poly look like some kind of alien or strange animal from the future.